Services
Dynamic Modular provides a state of the art, one stop shop for the design, manufacture and installation of portable modular buildings.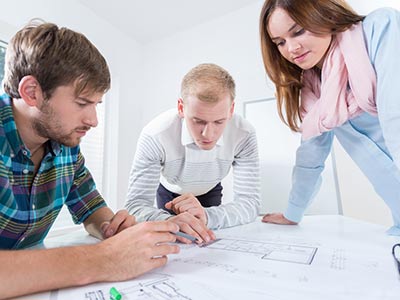 Scope and Design
At the beginning of every project, we will provide you with a designated project manager who will work with you to fully scope your project and liaise with our design team to fully design and plan all required spaces.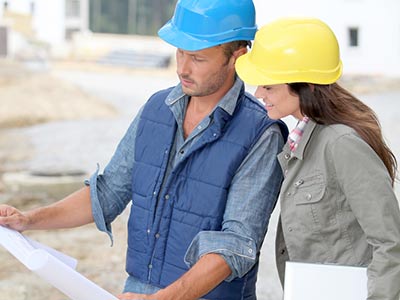 Project Planning and approvals
Dynamic Modular believes in thorough preparation. As part of this process we will provide planning advice and assist with drafting plans for you to submit to council.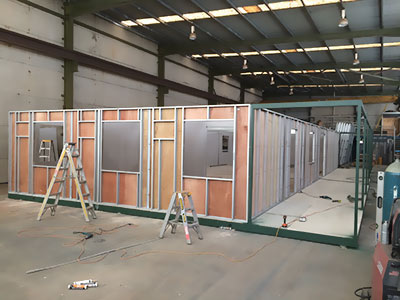 Construction
As well as using premium grade materials in the construction of your modular building our construction team takes care of all your inclusions: insulation, wiring, plumbing, electricity, heating/cooling and fitout requirements.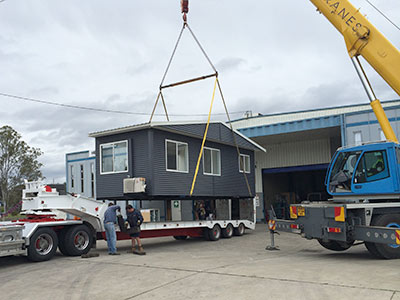 Delivery and Installation
The logistics team at Dynamic Modular Constructions takes every precaution to ensure that, on delivery day, the arrival and installation of your modular building goes without a hitch and that your modular building is professionally set up and fully tested.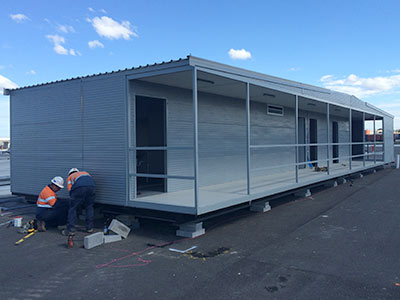 Relocation and Upgrades
Upon special application, Dynamic Modular can arrange for the re-location of you modular building. Also, should you wish, we can work on any upgrades you may need to your existing building.
Why Dynamic Modular Constructions?
---
No weather delays; construction takes place inside our expansive factory.
Superior construction methods and premium standard materials.
Strict adherence to standards and rigorous quality assurance procedures.
Huge savings compared to conventional site construction.
Highly skilled staff and environmentally sustainable designs.
Innovative engineering combined with cutting edge technology.
Fully checked and outfitted modular buildings.
Capability to deliver to difficult locations by helicopter.