Demountable Classrooms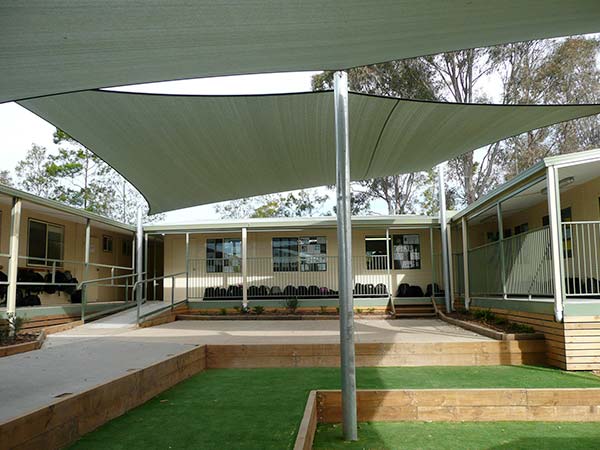 • Prefabricated Classrooms • Admin Offices • Meeting Rooms • Staff Rooms • Toilet Blocks
You need to add temporary classrooms or permanent learning or admin space quickly, without the disruption and safety issues of lengthy site works…. Dynamic Modular can design a modern portable classroom building that meets your requirement.
Each prefab classroom is fully insulated and supplied with air conditioners to maximise the comfort of the learning environment. Add verandas, covered walkways and accessible ramps and join with other buildings to maximise student flow. Customise your demountable classroom or staff buildings to your needs. Maybe add store room, bathrooms or kitchenette.
Modular classrooms are cost effective, durable and easy to maintain.
Prefab, demountable classrooms, modular office spaces, meeting rooms, learning spaces, first aid, toilet blocks or amenities buildings can be built in weeks and delivered to your school ready to use. Being modular in construction buildings are both relocatable and expandable if your needs change.
Request a Quotation
---
Demountable Classrooms - Showcase
---
Demountable Classrooms - Examples
For inspiration, here are some examples of Demountable Classrooms products and projects that Dynamic Modular Constructions offer. For more information contact us.

---
Completed April 2016 purpose-built Church and Parish Centre Western Sydney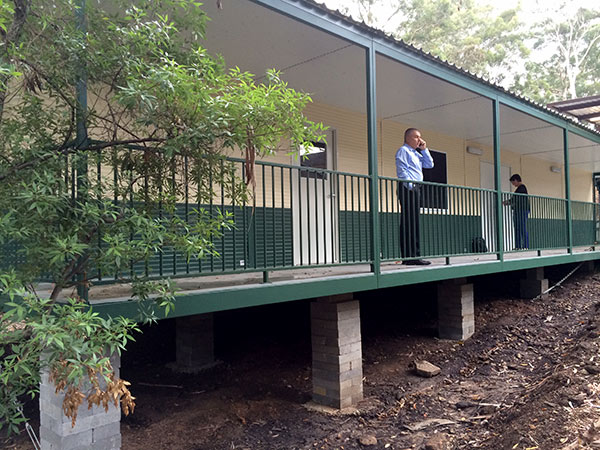 ---
Wahroonga Public School, "The Bush School", engaged Dynamic Modular Constructions to build a music room for the school's band. The design of this building was not without its challenges. High on the list was the Bush Fire Attack Level 40 (BAL40) requirement. In the end, Dynamic Modular Constructions was able to comply with all guidelines allowing the school band to...
More Demountable Classrooms - Examples